Physical CDs are purchased through
CD Baby
so it's not like you're personally sending me cash. And they take PayPal. But what I will do is offer a money back guarantee. That's right, if you buy a physical CD of mine and don't like it, then wrap it up and send it back and I'll give you your money back. Also, it's cheaper at CD Baby. You can't lose. Even better, CD Baby does MP3 downloads of entire CDs, at the same Super-Cheap price. It's usually marked up at other MP3 sites. So why wait for the mail?
Click the covers below to buy and have some fun delivered to your door. It's like a CD Release Party that you didn't have to leave the house for.
Latest Release:
Dutch Oven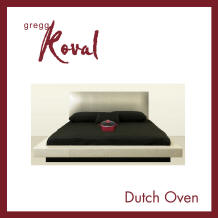 Go to CD Baby before they close their Online Store.
Got iTunes?
Go to iTunes