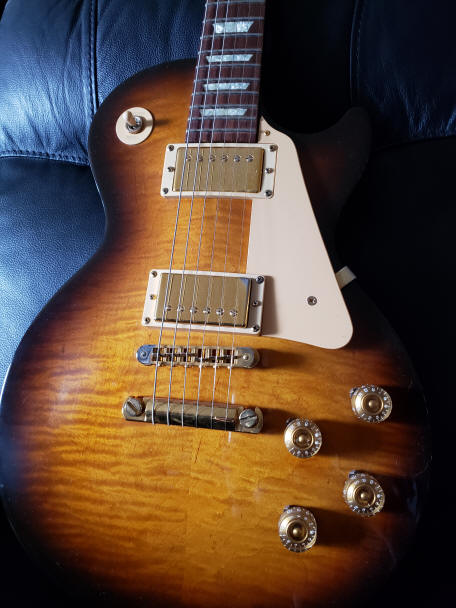 This guitar would be either last or second last to go if I had to unload my collection. I bought this for playing out since the band I was in since 1995 split for a bit and then we got back together with more of a focus on, for lack of a better term, "Blues Rock" direction. Lots of ZZ Top.

I knew when I got this guitar, I would be doing modifications to it. This would be my second guitar that wouldn't resemble how I initally bought it. I have to back up the timeline a bit though. Back in 2003 after going "all SG", I really started to miss the front pickup sound of a Les Paul. It's amazing how moving a pickup not even an inch from the neck can make that much of a difference in tone. So at the end of 2003, I ended up trading in the Naturalburst SG Standard for a Les Paul Studio in a Fireburst finish (black/red/yellow). And then the band I was in broke up and one of the things I did in hiatus was replace the front pickup with a 57 Classic, and then put the original front pickup in the back. My first pickup mod and it really made a difference. I ended up selling that guitar to my friend/bandmate and put that money towards this Studio Plus. That's what it looked like first night I got it home ---> The guitar has a good weight as well and not as heavy as the Goldtop. I'm not sure if chambering was done to this but if there was, it's not the same type as another Studio I had in Alpine White, that on some nights you would think that was a semi hollow body, sound-wise too. The guitar originally came with a super nice top. Then an AA top has more figuring than a current AAA top. The plastics were black and the pickguard came in the case. I knew before I bought it that I was going to replace them with cream parts since it looked really nice on the Fireburst finish. So I did that (and toggle switch ring) and drilled in a cream pickguard. Also, adjusted the toggle switch so its position matches what pickup is selected. The pickups came after. I went with putting 2 57 Classics in it (no Plus in the back). All I wanted was a regular humbucker guitar. They didn't have overwound-on-purpose pickups back in the late 50s.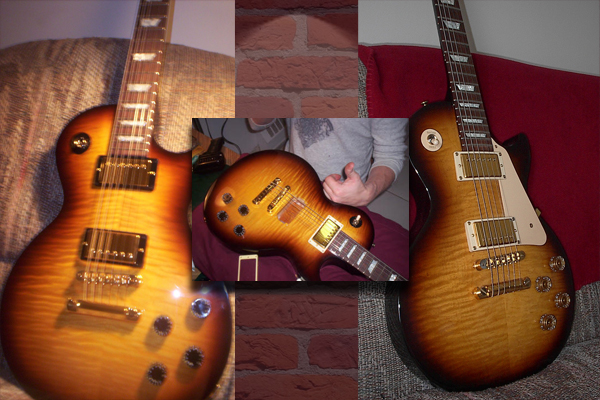 Wiring in the 2000s wasn't the best. They called it Modern Wiring but all it did was lose the high end when you rolled the volume down, and when you were rolling the volume down, there was no change from about 9 to 3. From 3 to 0 was where you could notice the taper. The Goldtop's taper was great; there was a difference between 7 and 5. I read a good trick about swapping the Tone and Volume pots to get a better taper and that worked like a charm. This was my main bar guitar from 2005 up until 2010 when the band split, and was my main recording guitar until I started going back to SGs and different guitars around 2012/13.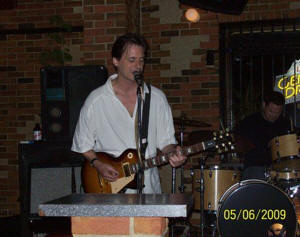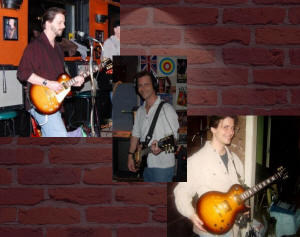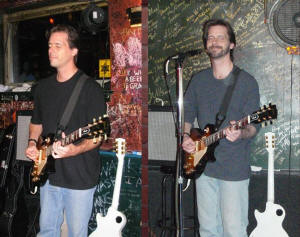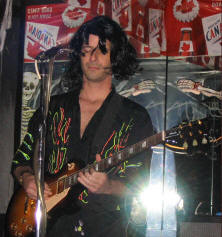 I was and am so happy with that guitar, I even left the Studio truss rod cover on. Over time the frets got really pitted so it got a refret and it got a Zerofret installed as well. Not too long ago, the insides were replaced with an Emerson wiring kit with 50's wiring. It's one of those guitars that, when I pick it up, I say, "Why don't I play you more?" and usually it's because there isn't enough hours in a day. -----------------
Changes:

Pickups: Gibson 57 Classics (both)
Emerson pots,
ZeroFret,
black plastics replaced with cream, installed pickguard,
refret.



2004 Gibson Les Paul Studio Plus (Desert Burst)

Serial No: 03544528
Bought new 2005; HSC. Price paid: $2000 Cdn

Manufactured in: Nashville, TN
BODY
Top Species: Carved Figured AA Maple
Back Species: Mahogany

NECK
Species: Mahogany Profile: '59 Rounded
Les Paul Peghead Pitch: 17°
Thickness at 1st fret: 0.818" Thickness at 12th fret: 0.963" ; Heel
Length: 0.625" Neck Joint Location: 16th fret

FINGERBOARD
Species: Rosewood Scale length: 24 3/4" Total Length: 1 8.062"
Nut Width: 1 11/16" Width at 12th fret: 2.062"
Frets: 22 Inlays: Pearloid trapezoid

HARDWARE
Plating Finish: Gold Bridge: Tune-o-matic Tailpiece: Stopbar Knobs:
Black Speed Tuners: Green Key

ELECTRONICS
Neck Pickup: 490R Alnico magnet humbucker
Bridge Pickup: 498T Alnico magnet humbucker
Controls: Two volume, two tone, three-way switch

CASE
Exterior: Black Reptile Pattern
Hardshell Interior: Dark Grey Plush with Black Shroud Silkscreen:
Silver 'Gibson USA' logo STRINGS Brite Wires .010-.046









Last Heard:



Back to Guitars